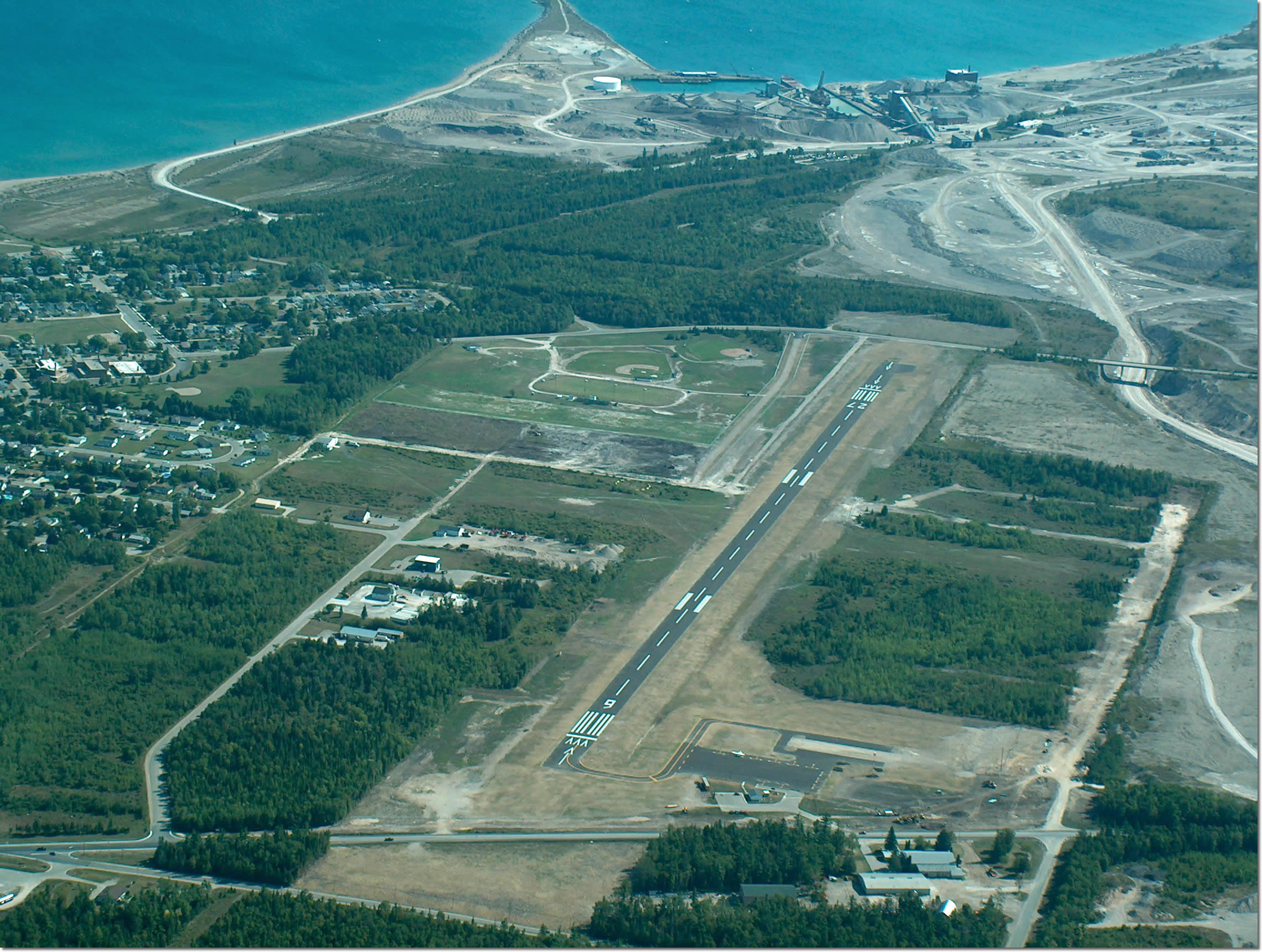 If you would like to know more detailed information about the two airports, please click on the icon above
Other Surrounding Airports
Alpena County Regional Airport (22 nm SE)
Cheboygan County Airport (21 nm NW)
Drummond Island Airport (36 nm N)
Gaylord Regional Airport (29 nm SW)
Harbor Springs Airport (29 nm W)
Mackinac Island Airport (44 nm NW)
Pellston Regional Airport of Emmet County (27 nm NW)
Rogers City Airport
Ownership:
Publicly-owned
Owner:
Presque Isle County
151 E. Huron Ave.
Rogers City, MI 49779
Phone 989-734-7037
Manager:
Alan Stiller
151 E. Huron Ave.
PO Box 110
Rogers City, MI 49779
Phone 906-430-7718

General Utility Airport:
Airport has a terminal building with phone, restroom, WIFI, WSI weather terminal, and AWOS weather terminal. Runway 9/27 is paved 4,105' x 75' with tie downs for 11 airplanes. Currently have 3 hangar bays available for rent with 1 hangar bay available for transient aircraft. Camping and cooking allowed on airport for pilots.

Fuel and full service is also available for purchase. Type of Fuel: 100LL.
Payment methods: Cash – Check –Voucher (no Credit cards accepted at this time)
Call airport manager for car rental.
Onaway Airport
Ownership:
Publicly-owned
Owner:
Presque Isle County
151 East Huron Avenue
PO Box 110
Rogers City, MI 49779
Phone 989-734-4309
Manager:
Al Stiller
151 E. Huron Ave.
PO Box 110
Rogers City, MI 49779
Phone 906-430-7718
Basic Utility Airport:
Airport has a terminal building with phone and restroom. Tie downs for 4 airplanes. No hangars available. Runway 15/33 is paved 2600' x 60 Runway 03/21 is turf 1400' x 100' No fees for landing or tie downs